Appellate Attorney
Niles Illich Ph.D., J.D. ~ Board Certified Criminal Appellate Law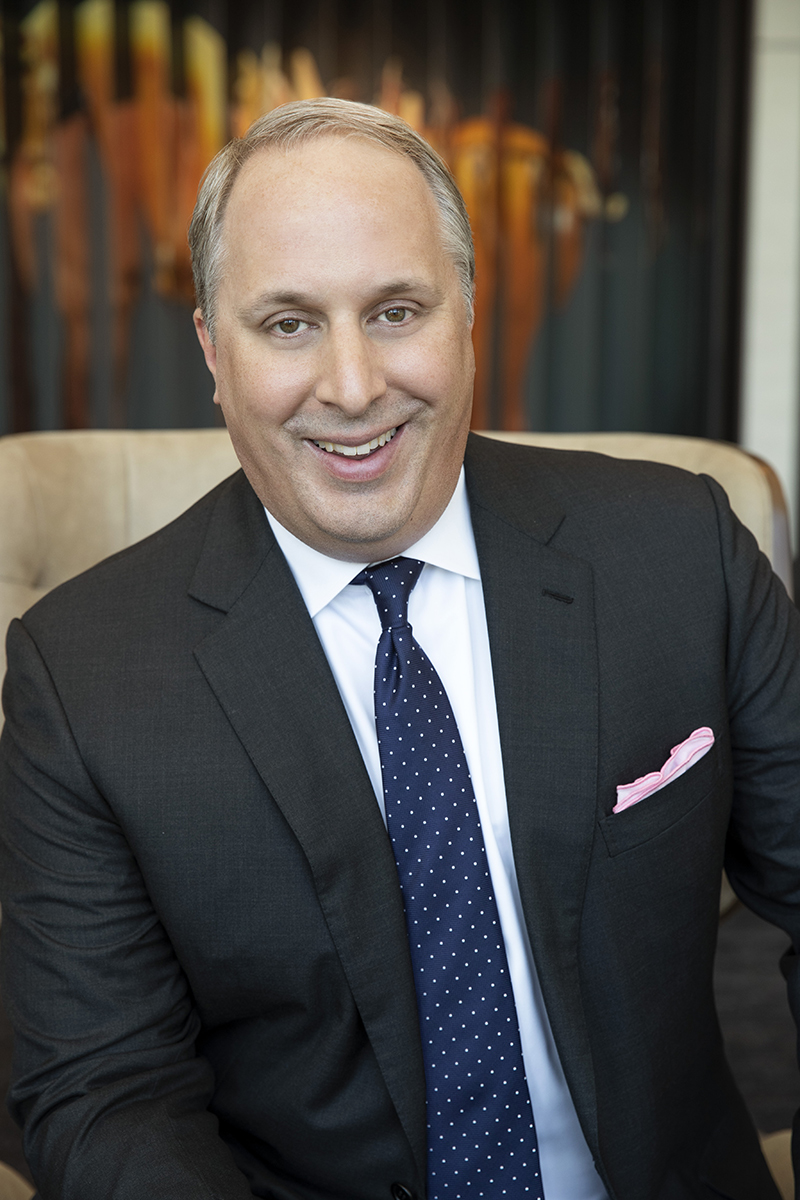 Appeals Attorney Dallas TX
Appellate & Legal Practice
Criminal Appeals
We represent clients for all levels of felony appeals —from capital murder to ordinary assaults.
Writs of Habeas Corpus
We have experience with all variety of state writs and with 2254 and 2255 writs in federal court.
Writs of Mandamus
Niles finds writs of mandamus to be among the most intellectually satisfying work he does.
Sales Tax Appeals
Helping clients who have a sales tax assessment facing them from the State Comptroller's Office.
Criminal and Civil Appellate Attorney Dallas
Welcome to the Law Office of Niles Illich, Ph.D., J.D.  I represent clients who have been convicted of a variety of crimes, ranging from driving while intoxicated to murder.  I also represent civil litigants who have either prevailed in the trial court and need to protect a judgment or who have had a judgment entered against them.  I have extensive experience as a Criminal and Civil Appellate Attorney, and I have worked as a briefing attorney for a Justice on the First Court of Appeals in Houston, Texas.  Call me today at 972-204-5452 or send me a message via the contact form to schedule a consultation.
What I Do For You as Your Criminal or Civil Appellate Attorney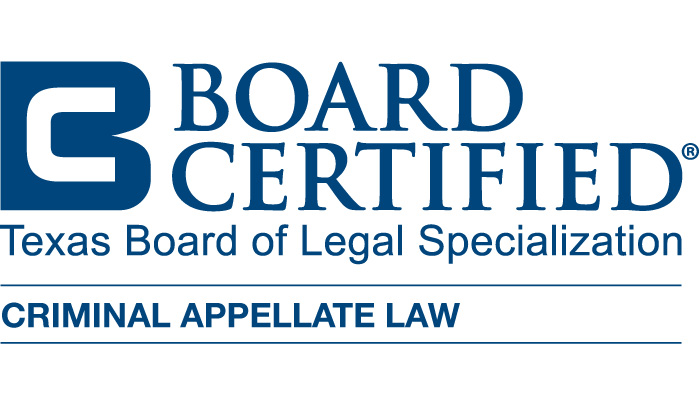 As your Criminal or Civil Appellate Attorney, I will begin by making certain that you understand the appellate process.  There are critical distinctions between the issues that are appropriate to be raised in the appellate court and the issues that were raised in the trial court.  The appellate process really beings when then trial court clerk and the court reporter file their records.  After the records are filed, I will have thirty days to draft your brief.
We will discuss ways for you to follow the appeal.  If you desire, we can arrange it so that you get electronic notices from the appellate court when something happens in your case.
Click here to view a selection of recent appeals that I have participated in.
Types of criminal appeal cases I work on include, but are not limited to:
I have recent experience as a criminal appeals lawyer in the following cases:
Aggravated Robbery – Oftentimes robbery cases involve the law of parties. The law of parties makes an appeal interesting but more complicated.  Arguments about the jury charge and the sufficiency of the evidence are often made in such cases. Such arguments require careful briefing.
Sexual Assault, Sexual Assault of a Child – These are some of the most difficult cases to do in both the trial courts and in the appellate courts.  As an example, the procedures for determining whether outcry-witness testimony was proper are technical and often misunderstood.  The sentences associated with these convictions for these offenses are often long.  These cases require good appellate representation.
Possession of Controlled Substances – There are a lot of these cases and the important thing with appeals of them is to make your brief stand out.  The brief needs to tell the panel that this is not just another drug case that should be affirmed.  A lot goes into making a brief stand out, but without that effort cases like this might not get the attention that they deserve.  If your case has not gone to trial yet, then talk with your attorney about a motion to suppress.
Burglary of a Habitation – These cases can be like the drug cases and a good brief is required to make the court take notice.  These cases are often more technical than the drug cases.
Murder Conviction – Murder cases are difficult cases and careful writing is the only way to approach these.  In many instances these need to be approached with an eye towards an 11.07  writ of habeas corpus.  The burden is on the applicant in a writ, so a successful writ often has many exhibits attached to it.  The exhibits are usually evidence that the attorney has gathered in the form of affidavit testimony. Over time this testimony gets increasingly difficult to locate. Obtaining the affidavit testimony while doing the direct appeal is the best way to approach an appeal of a murder conviction. Of course you hope to never need the writ, but you want to have the evidence if you do.
Theft – Theft convictions, even for small amounts, have long-lasting consequences. Theft is a so-called "crime of moral turpitude" and it will prevent the defendant from getting jobs, serving on juries, etc.  These are important cases to appeal, even if the amount of the theft is small. This is one of the few areas where a misdemeanor offense should almost always be appealed. I am convinced that the theft of metals statute is unconstitutional.
Types of civil appeals cases I work on include, but are not limited to:
Family Law Appeals – These are often the hardest cases to appeal. The trial  court often has a lot of discretion in how it decided the case. While the trial court often has a lot of discretion, it must still follow the rules set out in the Family Code and in the Rules of Civil Procedure.  Such appeals are often best approached by arguing a failure to follow the rules of the Family Code rather than on a sufficiency of the evidence basis or arguing that the trial court abused its discretion.
Commercial Law Disputes – From disputes between banks to contracts this is a very wide ranging area of appellate work.  These should always start with a carefully prepared motion for new trial.
Business Disputes – People who are making money together often cannot get along.  These disputes often become personal.  It is not just business it is personal.  The appellate courts will not look at these as personal.  The appellate attorney must find the issues that are the best legal issues.
Personal Injury Claims – These are the most commonly reversed trial court decisions.  Trial attorneys are often very effective in evoking an emotional response from a jury, but that emotional reaction does not translate well when trying to preserve an issue on appeal.  These should also begin with a strong motion for new trial.
Represented appellants (party making the appeal) and appellees (party who wants to preserve the trial court's judgment)
I am an experienced appellate attorney. I enjoy  my work and I will use my experience, education, and training to obtain the best possible result in your case.
Schedule a Consultation to Discuss Your Civil or Criminal Appeal
I encourage you to contact me to discuss your case.  The appellate courts operate on a timetable and missing these deadlines will imperil any case.  You may find a lawyer who will charge less, but I encourage you to read and review their briefs before signing a contract.  Reach me at my office at: 972-204-5452. I look forward to being your advocate.
Contact Me About Your Case
Contact me for a consultation to discuss your case in person or over the phone.
"I can HONESTLY say Niles Illich goes above and beyond any attorney I have ever dealt with.
My son was given his number while he was in Harris County by another inmate.
I had already hired an appellate attorney that gave us false hope never would I have know until we spoke to Niles.
The other attorney took advantage of Heart Broken parents and took our money.
Niles has always answered any questions we have about things we don't understand.
He is upfront and honest and I can honestly say he was God sent to my family.
I am a mother that can sleep a little easier knowing I have an attorney like Niles Illich fighting for my son.
I would definitely highly recommend him."
"As a fellow attorney, I cannot tell you what a great resource Niles is. His ability to help me find answers to questions that help me in my criminal practice is so valuable. The day before trial, a few weeks ago, I had a really tricky question. I called Niles and within just a small amount of time, he had emailed me the answer to my question, and the law to back it up.
He is a truly brilliant researcher and writer. He is who I will use for all of my client's appeals. If you need help, call him."
"I had an appeal with many moving parts, as a business owner going through the Texas civil court system. Niles was successful in attacking the lower courts decision, on appeal, where my case was successfully remanded back to the civil courts.
This was a significant and successful outcome for me; the result of a true no nonsense professional. Niles, is very straight forward, very reasonable and can write one hell of an appeal brief. He is the real McCoy!"
One of my former clients has hired me to join his law firm. I am now part of Scott H. Palmer, P.C. I am the only appeals attorney there. You have found me through my personal website, but all of the calls go to Scott H. Palmer, P.C. If you sign up with me you will sign up through Scott H. Palmer, P.C. But I keep this website because it gets better search results and more people find me than just through Scott's webpage. I will be the attorney who handles your appeal. I am the only appeals attorney at Scott H. Palmer, P.C. You can call me directly at (972) 204-5452 anytime or email me at niles@scottpalmerlaw.com or niles@appealstx.com. I put this here in the interest of transparency but I am the attorney who will handle your appeal.